For Information about us to and read our privacy and data policy  please click here About us | Cheshire Rural Touring Arts
For more information CRTA please email crta@cheshirewestandchester.gov.uk or to request a brochure to be emailed to you or sent in the post.
Are you interested in hosting a performance with the CRTA at your venue? If so, please click here for more information.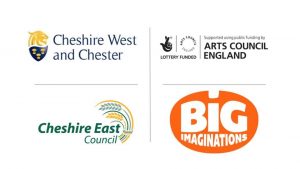 Who are we?
Cheshire Rural Touring Arts (CRTA) works across Cheshire's rural communities promoting delivering high quality professional theatre, dance, music and children's shows over two seasons each year
Our events are made possible by the 100 community volunteers who deliver these arts services in their communities. Our promoters work so hard because they love live arts events, and in turn they provide work for professional companies and support their local economy.
The project is supported with government investment by Arts Council England, additional financial support from Cheshire West and Chester and Cheshire East Councils
CRTA is one of 33 rural touring schemes across the UK.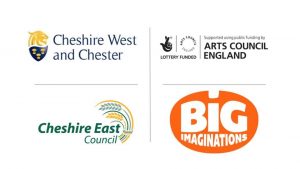 Have you been to see a show?
Would you like to leave some feedback on what you saw? If so please fill in an audience survey form by clicking here.
Audience survey forms help us find out what audiences like and help us gather data to secure future funding. You can return the form to us via email or post at the address on the Contact Us page.
Find us on Facebook at www.facebook.com/CheshireRuralTouringArts
Follow us on Twitter at www.twitter.com/cheshiretouring
Privacy Policy
Your privacy is very important to us. Please click below to read how we collect, store and manage your data.