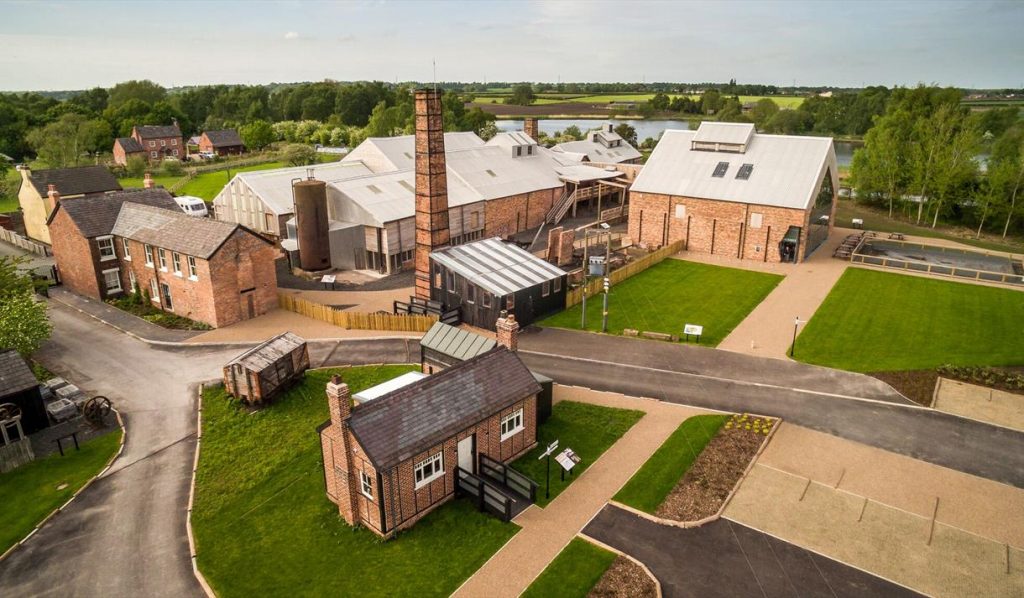 To celebrate 8 years of Lion Salt Works being a CRTA venue in 2022, we caught up with Cheshire West Museums and Heritage manager Kate Harland, to find out what being part of CRTA has been like for a museum space.
Why did LSW/CWAC museums decide to host CRTA shows?

From the outset, we felt that LSW is a site that needs to surprise people. Its part of our mission … although it's a traditional site, there are quirky things going in and from the site. Its definitely about building audiences. We also know that we don't have staff capacity to put on events ourselves so being a host, within a partnership, is by far the best way.

Has LSW/CWAC museums seen the results it hoped for through being part of the CRTA?

I don't have stats but there has definitely been cross-pollination between CRTA / Salt Works Sessions and the other stuff going on.

How has CRTA activity fitted in the museum planning and other activities you offer?

We plan quite far ahead for exhibitions and other activity has to be at least 4 months away to get into the Exhibitions and Events brochure. We build CRTA around the other events to get an even spread or sometimes, to build on an event or exhibition we are already planning.

What benefits do LSW/CWAC museums get from hosting CRTA shows?:

New audiences. Demonstrates that LSW is way more than a museum.

Do you have any favorite shows you have seen at LSW/CWAC museums over the years?

One of the first ones was a 3-hander all-male comedy. My grown-up kids came and were howling laughing. Also loved the recent Bronte one. Pre-Covid there was the stunt-bike chap with Indian dancing – that's just the kind of unexpected combo that we love!!

What are the challenges of hosting CRTA shows in museum spaces?

Dance is tricky because of the set up of the floor mat. We have had raked seating at Weaver Hall which took all day to put up so we wouldn't do that again. I think as long as the artist knows in advance what to expect, museums are good spaces.

Any other comments or insights about this partnership, or any other arts and museums collaborations you know about, have experienced or would like to see?

We tend not to go for straight musical performances – Salt Works Sessions have such a good following, it makes sense to diversify with comedy – nothing too serious, I'd say.
Thank you Kate, it was lovely to catch up and hear how CRTA has made an impact at LSW and its local community.
For CRTA is has been great to have museum as part of our network. The museum provides such interesting spaces, indoors and outdoors, and through the museum we have found new audiences for our shows as well. The museum has also hosted a number of CRTA promoters' days for our volunteers, where we gather together to share ideas, skills and experiences of rural touring and to see new artists. Our volunteers come from all over Cheshire, so LSW is a handy central point for many. Many of our promoters hadn't seen LSW for themselves, so these meeting give them the opportunity to explore this interesting site. Here's to the next 8 years!
Half a string puppet theatre appeared at LSW in 2021 with their show ' The Lost Colour'