Promoters

CRTA Arts Council England Success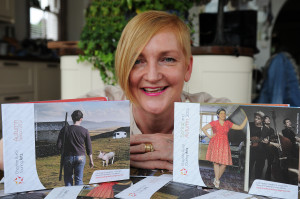 Cheshire Rural Touring Arts in partnership with its sister scheme in Lancashire, has secured a further three years of funding from Arts Council England of £262,194.
The Cheshire organisation brings professional theatre, music and comedy to village halls and is supported by Cheshire West and Chester Council and Cheshire East Council.
The funding from 2016 means that Cheshire Rural Touring Arts can operate for a further three years and bring a professional programme of events to over 60 villages, in partnership with volunteer promoters, who help manage, programme and promote the events. Two seasons are promoted each year involving 130 volunteer promoters with approximately 46 different companies and bands booked each year. Around 47 percent of the performances are new writing and 50 percent of the events are a programme of theatre and dance. They play to audiences of 4,500 people who rate the work as good or excellent.
Cheshire West and Chester Councillor Stuart Parker, Executive Member for Culture and Economy, said: "Cheshire Rural Touring Arts has a rich pool of promoters who love the challenge of promoting high quality performances that people otherwise would need to travel to Manchester or Liverpool to see. This is great entertainment on rural doorsteps.
"Over the years it has helped bring communities together and also visitors attracted by the first class entertainment on offer.
"I congratulate Cheshire Rural Touring Arts on their fantastic funding achievement which shows their excellence in bringing great performances to the heart of village life."
Added Claire Smith from Cheshire Rural Touring Arts: "We feel privileged to be chosen to be part of the Art Council's portfolio for a further three years."